Student Team 2019-2020
Tue. Nov. 5, 2019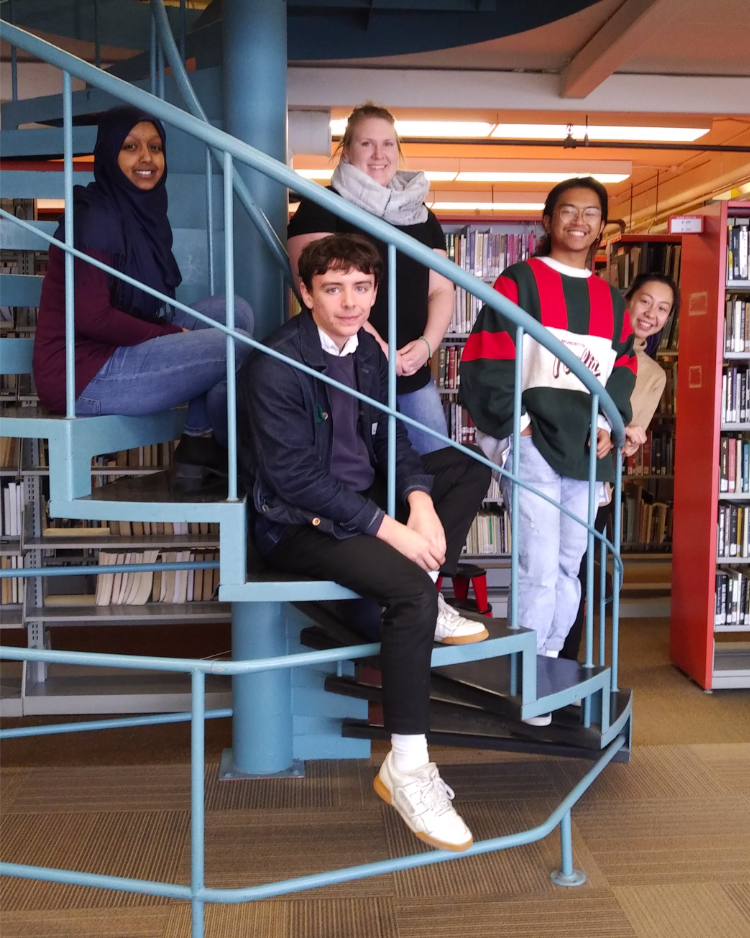 Each year, the library hires a number of student assistants employed in the circulation services department. On Saturday, the new members of the 2019-2020 cohort completed their first library orientation, which covered a general overview of library operations, a scavenger hunt, and pizza lunch.
Library student assistants take on frontline service inquiries, routine circulation responsibilities (checking in/out materials), and stacks maintenance. They also play a key role in keeping the library open on evenings and weekends.
Welcome to our new students - we look forward to working with you!


Pictured left to right: Razia Seman, Luc Moulaison, Amanda Krahn, James Landicho (returning), Immanuel Madlangsakay (returning).
Not pictured: Nawar Masri, Mansirat Mangat, Sydney Lynds (returning), and Nicola Donovan (returning)