Update Your Account, Get a Button!
Fri. Sep. 9, 2022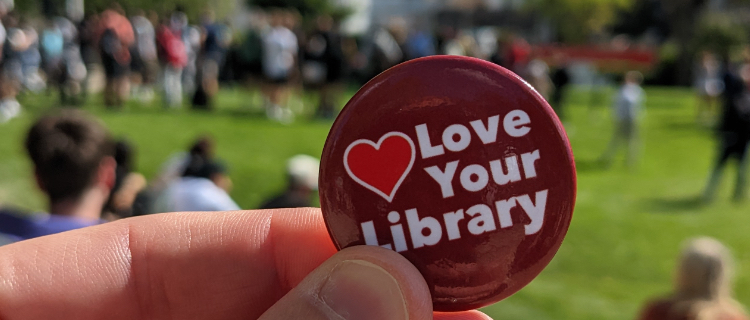 Looking to borrow books? Request stuff online? Use the pickup lockers? The library needs to update all new student cards in person to ensure they work with systems and services.
Visit the library's front desk with your student card by September 30th to receive a new Love Your Library button!