Dan's Discovery Dives #2
Mon. Nov. 2, 2020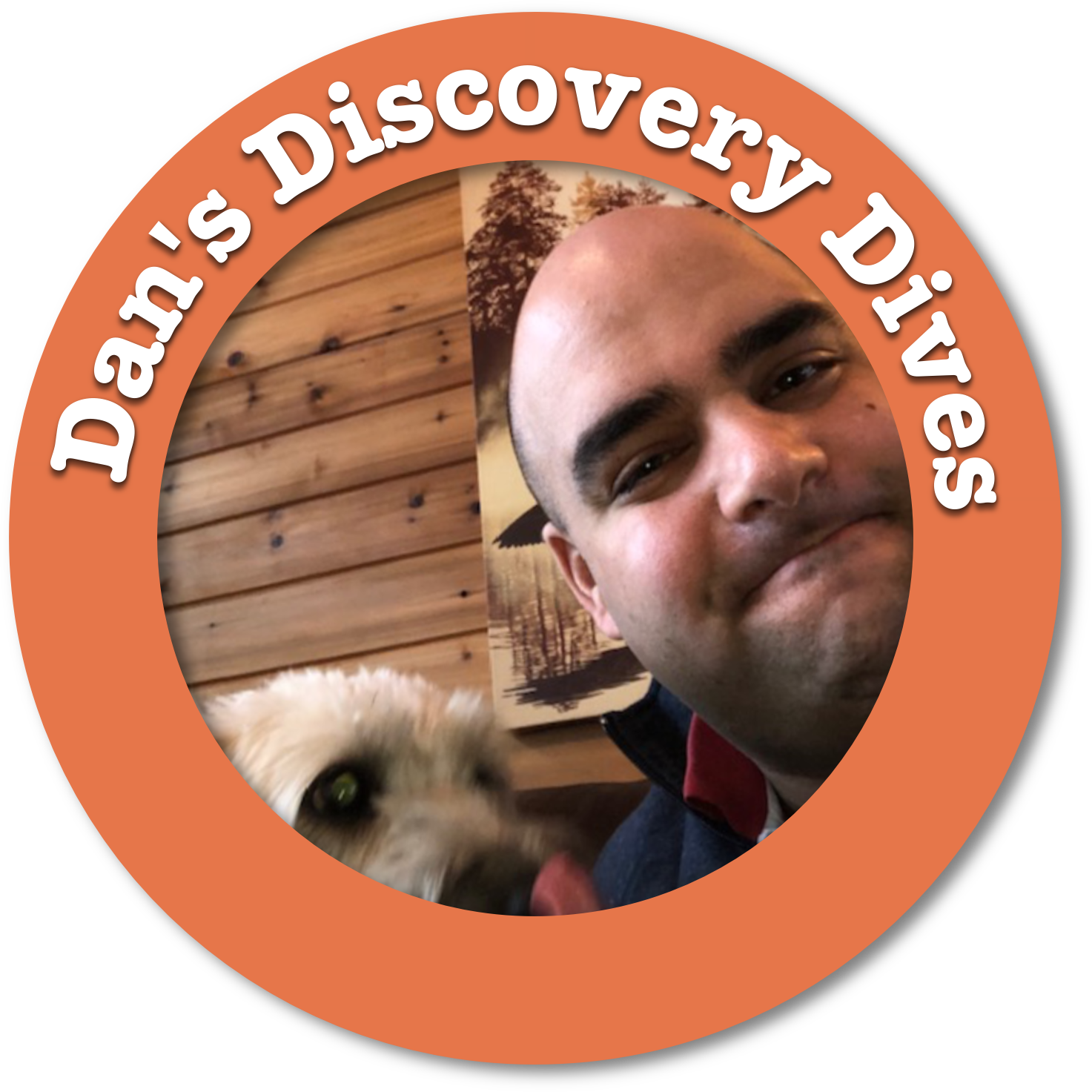 Each month, our Collections Assistant Daniel Mathen explores a UWinnipeg collections story that is noteworthy, unique, or obscure. A full series list is archived on the Dan's Discovery Dives landing page.
---
Star Trek was the original cult fandom; a cheesy, low budget production that nonetheless managed to push the boundaries of imagination and morality. It captured the rush of love for the Space Race and channeled it into a utopian vision. When most people hear about Star Trek however, they are likely to remember the diehard followers who embraced the series instead. Hoarding toys and trinkets, these expressive devotees established the stereotype that follows any science fiction or fantasy series today. What many people don't realise is what a strange, new phenomenon this was.
But first, a bit of a library digression. For the last three and a half years, I have been part of the – get ready and take a breath – The Council of Prairie and Pacific University Libraries Shared Print Archive Network (COPPUL SPAN). This is an agreement to identify and retain special, rare, and hard-to-find items in the library's collection so that these items can be loaned out to researchers at other universities who may need them. While pulling specific books to be labeled for the project, I noticed many odd titles of early science fiction and fantasy. Well-worn paperbacks with beautiful and intriguing painted covers for mass market grocery store novels, each had a title both predictable and odd: The Wraith of the Witch Lord; Crisis at Pluto Station Sigma; Epics of Solomon Ryan…you get the picture. We have amassed quite the collection of cult sci-fi in our stacks for a variety of literary analysis, communication, and media studies research over the years.
Eventually, I noticed that the titles I was labeling were strikingly familiar - Star Trek, Star Trek II, Star Trek III, and so on. At first, I thought these were just movie novelizations, but upon further inspection I found these were actually story anthologies loosely based on the Original Star Trek series. A commercial cash grab by people who either had very poor promotional skills or were cleverly skirting intellectual copyright law, these early books had no pictures on the cover, no matching fonts, and no clear association with the source material. These books started in 1966 and carried on until they became popular enough to publish individual novels with painted covers and trademark elements.
Amongst the varieties in our collection was this peculiar paperback: The Trouble with Tribbles. This unique oddity, published in 1973, outlines the development of one the quintessential episodes of the Original Series from its earliest conception to its final production. It even includes a copy of the episode's script. Is it perhaps one of the earliest "behind-the-scenes" glimpses for any science fiction or fantasy series? Whereas today behind-the-scenes videos and documentaries are standard extras for movie purchases, Star Trek was leading the trend with the best formats available at the time - years before two droids would crash-land on a desert planet…

The Author
Daniel Mathen is a Saskatchewan expat and Manitoba loyalist with too many facts and details to possibly know what to do with. He has a background, training, and certification in education and many interesting stories to share. He prioritizes conveying desired information to patrons in the most accessible way possible.
Widely recognized as the Library's "Guy with a Cart," Daniel is a lover of story and drama, and likes to use five words where one would do.