Dan's Discovery Dives #3
Thu. Dec. 10, 2020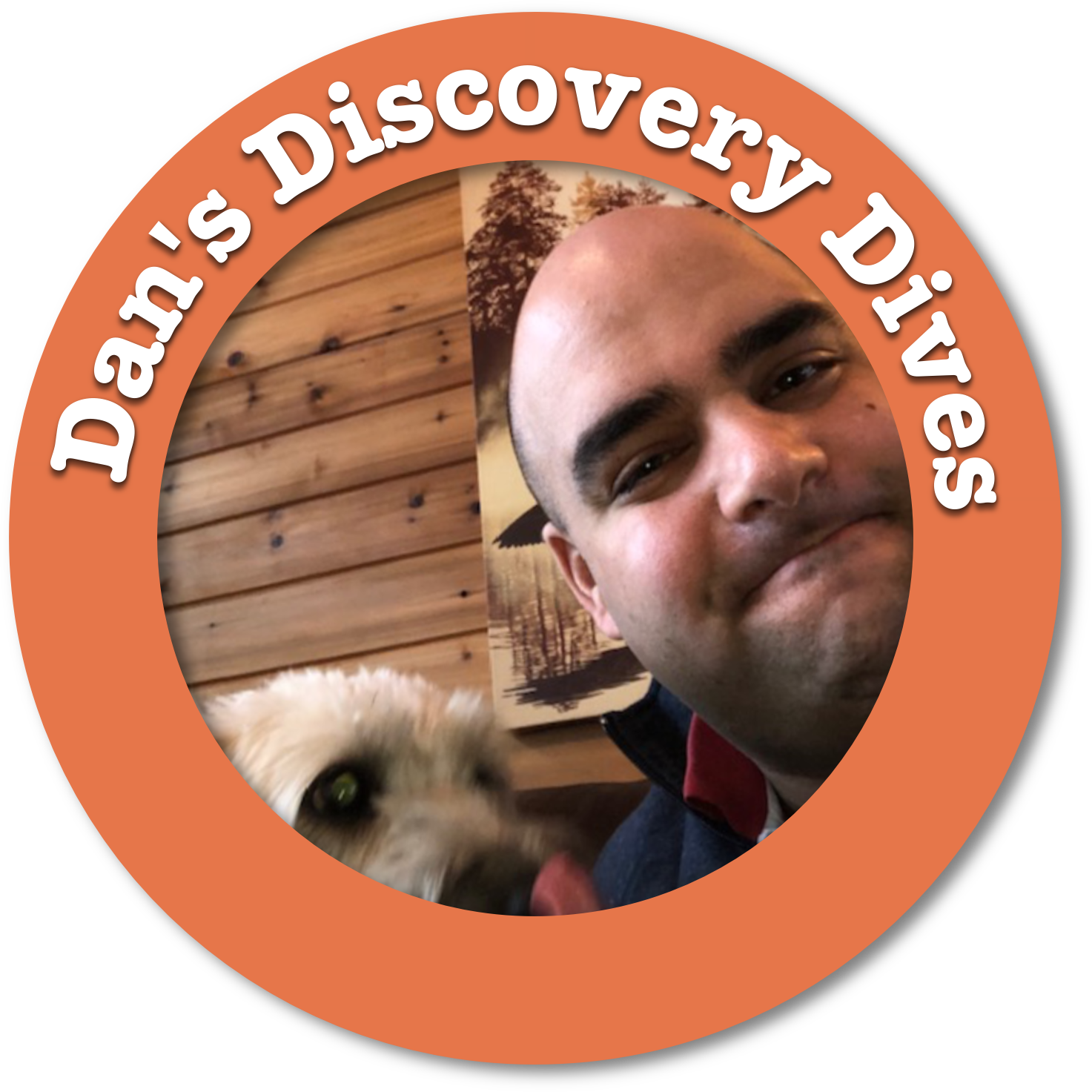 Each month, our Collections Assistant Daniel Mathen explores a UWinnipeg collections story that is noteworthy, unique, or obscure. A full series list is archived on the Dan's Discovery Dives page.
---
#3 

| The Intrepid Collection

At its peak a few years ago, the UWinnipeg Library contained over half-a-million physical items. This includes maps, personal writings, government reports, films, and audio recordings, as well as hundreds of thousands of books of every type. The collection size varies year-to-year as we obtain, review, remove, and update materials; about 1% of the collection "goes digital" each year as items that were once held in print are replaced by eBooks or other forms of electronic access.

It is a rigorous process to make sure our materials meet the needs of the students and professors who rely on the library for research material and verifiable sources. Much of it comes from librarians dedicated to specific subject areas and input from faculty. This keeps the collection current and relevant to academic needs. There is still one component however, that helps "flesh out" the collection - the donation.

There are two primary forms of donation. The first is the straightforward monetary donation, when a charitable individual or organization simply gives money. Sometimes this money is for a specific type of purchase or subject area, and other times the library decides which items to purchase based on the institution's needs. The more complex type of donation is the material donation. Usually, an individual or an organization has books or items they think are worth preserving and donates them to library to be integrated into the collection. The material donation takes longer to process as it requires that the items be reviewed and assessed by multiple people to determine their monetary and academic value. There is no guarantee that everything will make it into the collection; I've seen plenty of family members turn over their deceased relative's collection of bookwormed supermarket novels. Some materials get integrated into the collection, perhaps preserved in their own special section for ready access. Many get added to the book sale.

One of the largest donations we have is the Intrepid Collection. The Intrepid Society is an organization dedicated to the preservation and honouring of the memory of William Samuel Stephenson, codename, "Intrepid." Stephenson was a Canadian serving in British Intelligence who is considered by many the model for Sir Ian Fleming's James Bond.

The donation is a vast selection of periodicals and books both about Stephenson as well as a myriad of other topics ranging from politics to military hardware. The sheer size has made reviewing and processing this collection a huge project. In my own review of the collection I have found several biographies of important political figures from Nelson Mandela to Mikhail Gorbachev. I've looked over books about individual battles in Africa and considered breaking the seal on a four-volume photo album about the Avro Arrow (If you haven't caught on by now, I really like airplanes…).

Processing the collection has been continuously delayed due to COVID-19, but we continue to work on it in bits and pieces. One day, items from this collection will be available for everyone to access. Not everything is going to be relevant to the library's teaching and research mission, but there are always interesting, unexpected finds waiting to be discovered in donations as large as this.


The Author

Daniel Mathen is a Saskatchewan expat and Manitoba loyalist with too many facts and details to possibly know what to do with. He has a background, training, and certification in education and many interesting stories to share. He prioritizes conveying desired information to patrons in the most accessible way possible.

Widely recognized as the Library's "Guy with a Cart," Daniel is a lover of story and drama, and likes to use five words where one would do.