Understanding the Tri-Agency RDM Policy
Thu. Mar. 25, 2021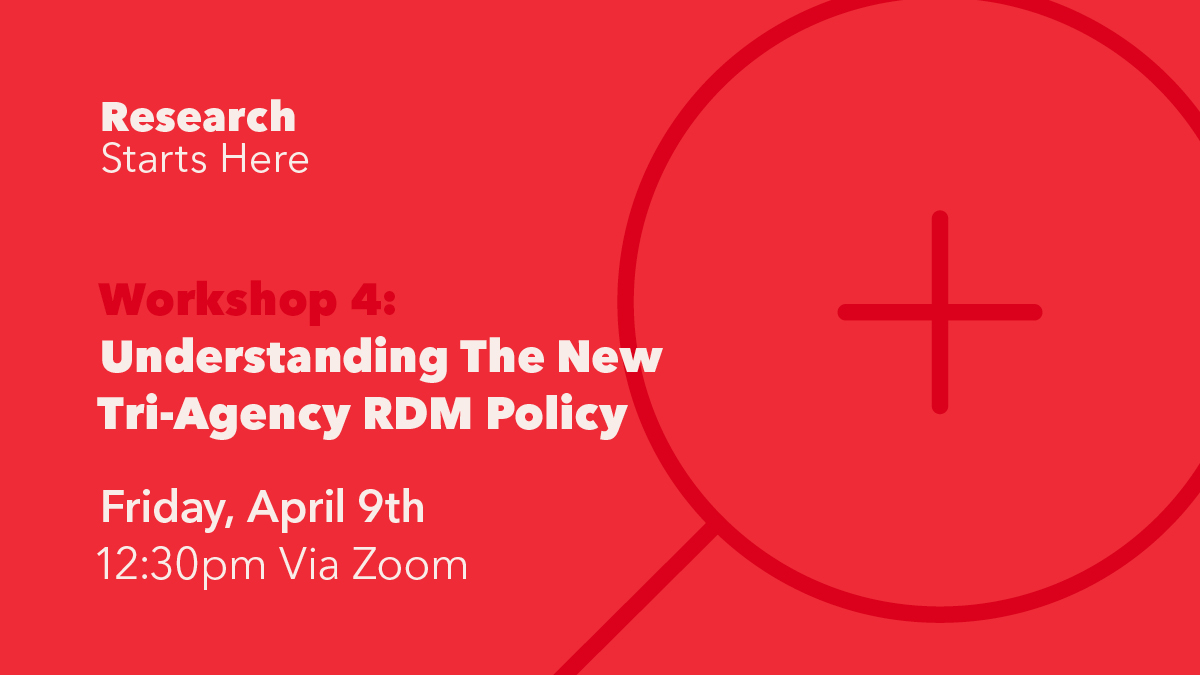 The Canadian Institutes of Health Research (CIHR), the Natural Sciences and Engineering Research Council of Canada (NSERC) and the Social Sciences and Humanities Research Council (SSHRC) have officially announced the release of the Tri-Agency Research Data Management Policy(RDM Policy).
As part of our Research Starts Here Workshop Series, the Library and Research Office are hosting a live presentation and Q&A to provide information and answer questions about the new Tri-Agency Research Data Management Policy. The presentation will provide a summary of the policy, an overview of the Tri-Agency's implementation timeline, and will introduce tools and resources for meeting policy requirements. Following the presentation, attendees will have the opportunity to ask questions about research data management and the policy. 
When: Friday, April 9th, at 12:30 – 1:30
Where: Online via Zoom. Link will be provided upon registration.
Register: Email Jill Condra at j.condra@uwinnipeg.ca
For more information about the policy, please contact Jaime Orr at
j.orr@uwinnipeg.ca