Courses with Zero Textbook Costs
Mon. Jul. 25, 2022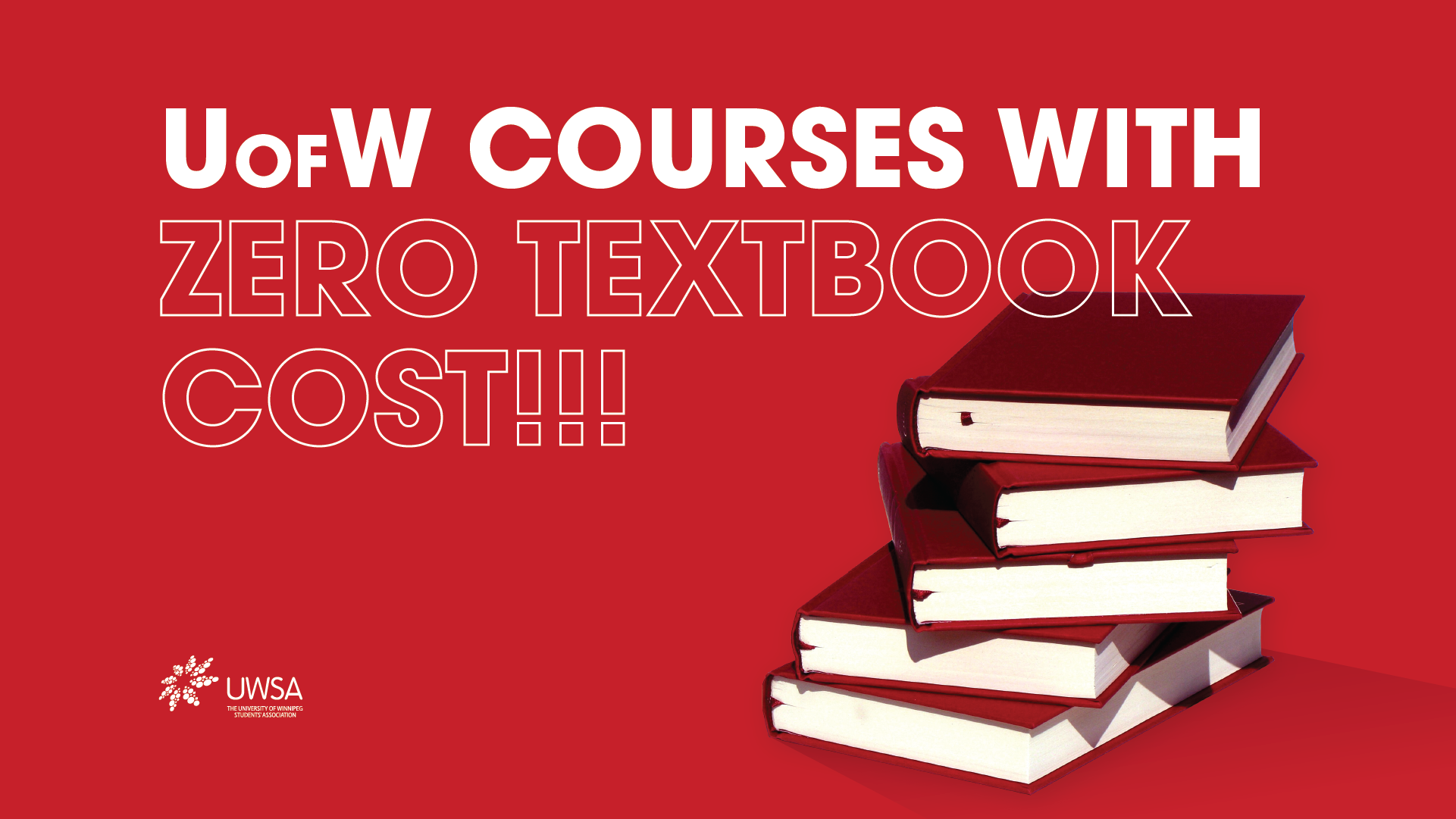 Working together, the library, the Registrar, and the Vice President-Academic, have launched an initiative to indicate course sections with zero required textbook costs in the course calendar.
A list of these courses can also be found on the UWSA website or downloaded below:
Course List (PDF-Download)
---
Inclusion Criteria
To meet the requirements for inclusion, a course section must have no additional costs for required readings. Course materials are instead made available through open educational resource - such an open textbook – or a combination of library reserves and/or publicly available, scholarly content.
Open Resources in Your Course
The library provides assistance with identifying OER content and making it available to students. Course instructors can also submit their reading lists to the Syllabus Service; staff will review copyright compliance, source the material, and upload it to Nexus/Ares.
For more information, view the library's OER guide, or contact your subject librarian.